The hard road back
Alastair Watt was a respected and hard-working consultant. His death raises serious questions about how the NHS looks after its doctors when they return to work after illness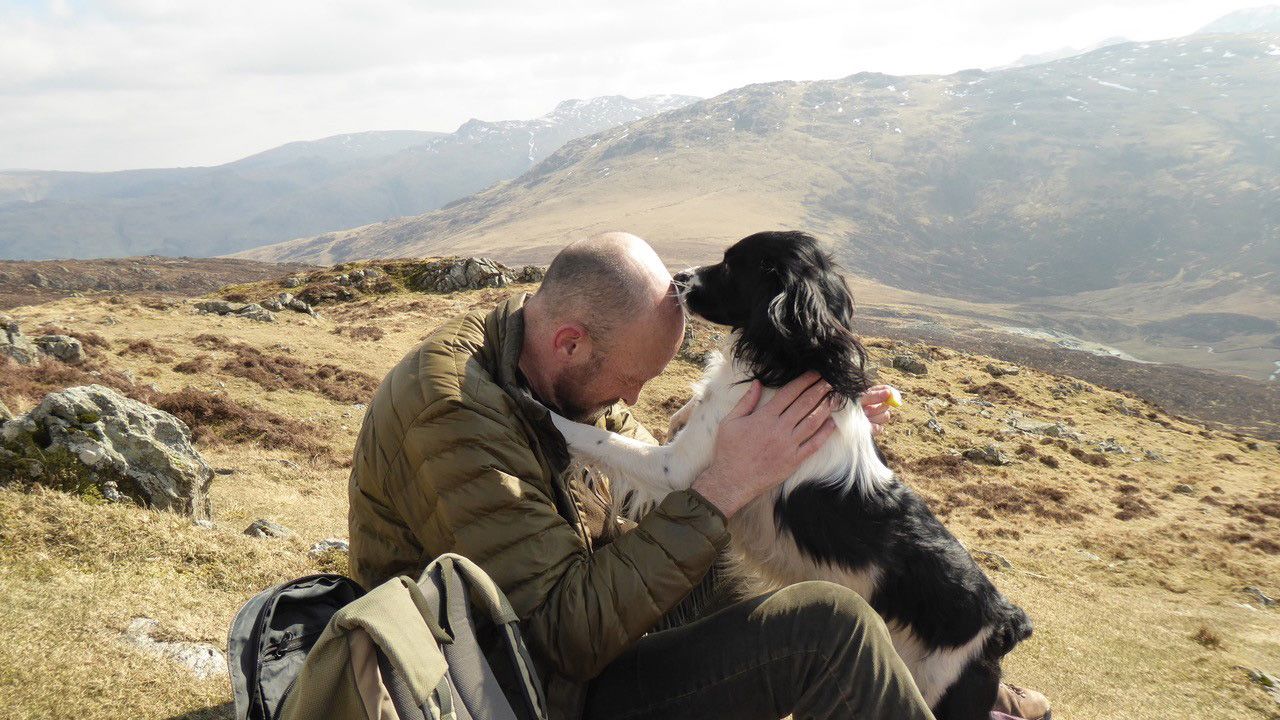 Alastair Watt and his friends pushed off for a final cycle around the Brecon Beacons before heading home that day in April 2016. Sunshine was forecast.
Their hotel held breakfast until their return. It was a welcome reprieve from life as a single-handed diabetes and endocrinology consultant at a busy district general in Devon.
Part way round his wheel was clipped. He fell to the road and hit his head. His severe injury landed him in intensive care and off work for six months.
One year and eight months after the accident, in December 2017, he was found face down in a field close to the home he shared with his wife, Ruth Watt, a GP, and their 12-year-old twins, a son and daughter.
He was 45.
At an inquest last month, Exeter and Greater Devon senior coroner Philip Spinney recorded a conclusion of suicide. Dr Watt died after injecting himself with insulin. He knew what he was doing, the inquest heard.
How did the life of this dedicated doctor, husband, father, a man who literally cried when he laughed, according to friends, come to such an awful end? One of the multiple reasons in this complex case was the 'stress and anxiety' he experienced returning to work after the injury, the coroner concluded, after hearing evidence from family, friends, and managers at the Northern Devon Healthcare NHS Trust.
So, what happened?
Return to work
For the first few months, he was stuck at home, recovering, a bit bored and frustrated. This previously reserved man was more emotional, more chatty. Personality changes are known complications of head injuries.
'All there is on TV is the Brexit vote and the US elections,' Mrs Watt, who practises as Dr Taylor, said before the inquest. 'He'd sit down for hours watching TV, getting more stressed. I would come home to this half-an-hour monologue.'
He was keen to get back to work.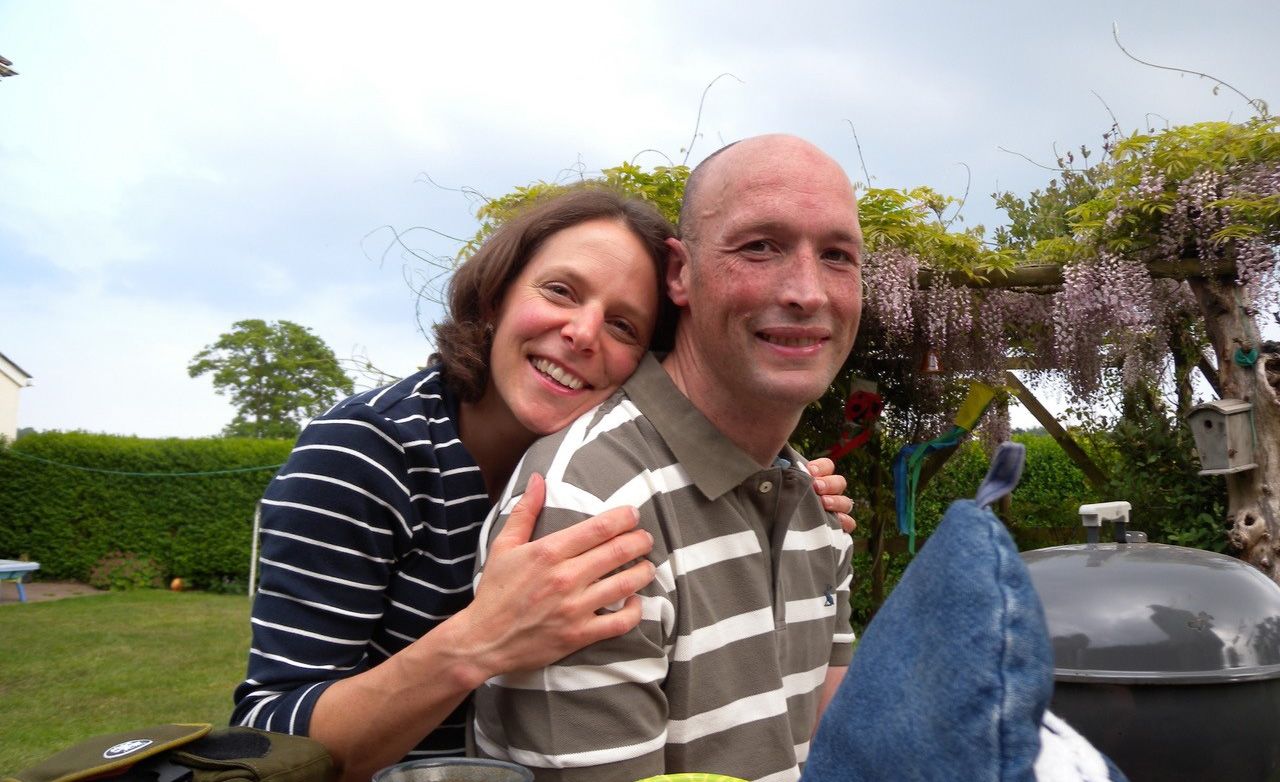 In June he started seeing a psychotherapist, Andrew Forrester, about the accident, the personality change. His 'long-standing and increasing stress' at work came up, Mr Forrester told the inquest.
Weeks later, Katherine Smith, the trust's then group manager of unscheduled care, called. 'He wanted to come back to work. I said, you can't without occupational health clearance,' she told the coroner.
He met Joyshri Sarangi, an occupational health consultant, in July. He was not fit to work yet but agreed to a 'graded return', building up time in clinics, where patient arrivals are measured, the inquest heard. A return to acute care with critically ill patients and on-call could come later.
He was encouraged to write up a 'return to work plan'. He did. In September, he was passed fit for clinic work but not on call.
'He was expressing some anxieties about what he might face,' Dr Sarangi said.
Days later, he was back part-time. Still under the standard driving ban for head-injured patients, he cycled the 26 miles to North Devon District Hospital, Barnstaple, for a month, splitting the trip with a train when tired.
Ian Lewin, a retired consultant colleague, shadowed his clinics for some weeks. Alison Moody, a respiratory consultant, became a mentor for his return.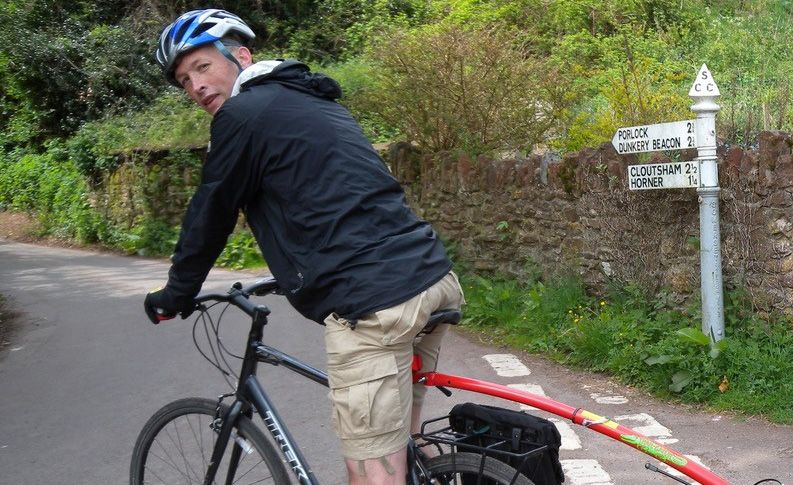 Staff noticed the change in his behaviour. 'He was more outgoing,' Ms Smith told the inquest. 'It wasn't unusual on the spectrum of people. But it was unusual for Alastair.'
Staff liked it, said his friend of 12 years, Stuart Kyle, a colleague and consultant rheumatologist who had been on the Brecon Beacons break. 'He was a very controlled person. I felt that Alastair had been let out. He was aware that he was doing it,' he told the inquest.
However, unbeknown to Dr Watt, that November Ms Smith rang Dr Sarangi about the personality changes, citing concerns by some staff, the coroner heard. 'I didn't know whether it was normal or not,' she said.
'There were no clinical concerns.'
The management-referral form requested a review of his fitness to work. It suggested 'physicians' wanted Dr Watt back in the medical assessment unit, which cares for patients with acute needs round the clock – a copy of the form, seen by the BMA, shows.
Dr Sarangi declined to bring forward her planned January appointment with Dr Watt for concern of disrupting his recovery. There and then Dr Sarangi showed him the referral, the inquest heard.
'It was important for him to have the full picture. He really was extremely upset, distressed and shocked. We took a few minutes to have a period of silence.' Her advice was unaltered: continue with clinics, no on-call cover for the acute unit.
His wife said the referral 'blew him sideways'.
'He gave evidence that it was inaccurate. He felt trapped, physically ill,' she told the inquest.
Ms Smith stands by it but admitted she 'should have discussed it' with Dr Watt first. He appeared calm when they met later. She thought he was 'really cross' but forgave her. 'He said it would take him time to build up trust,' Ms Smith told the coroner.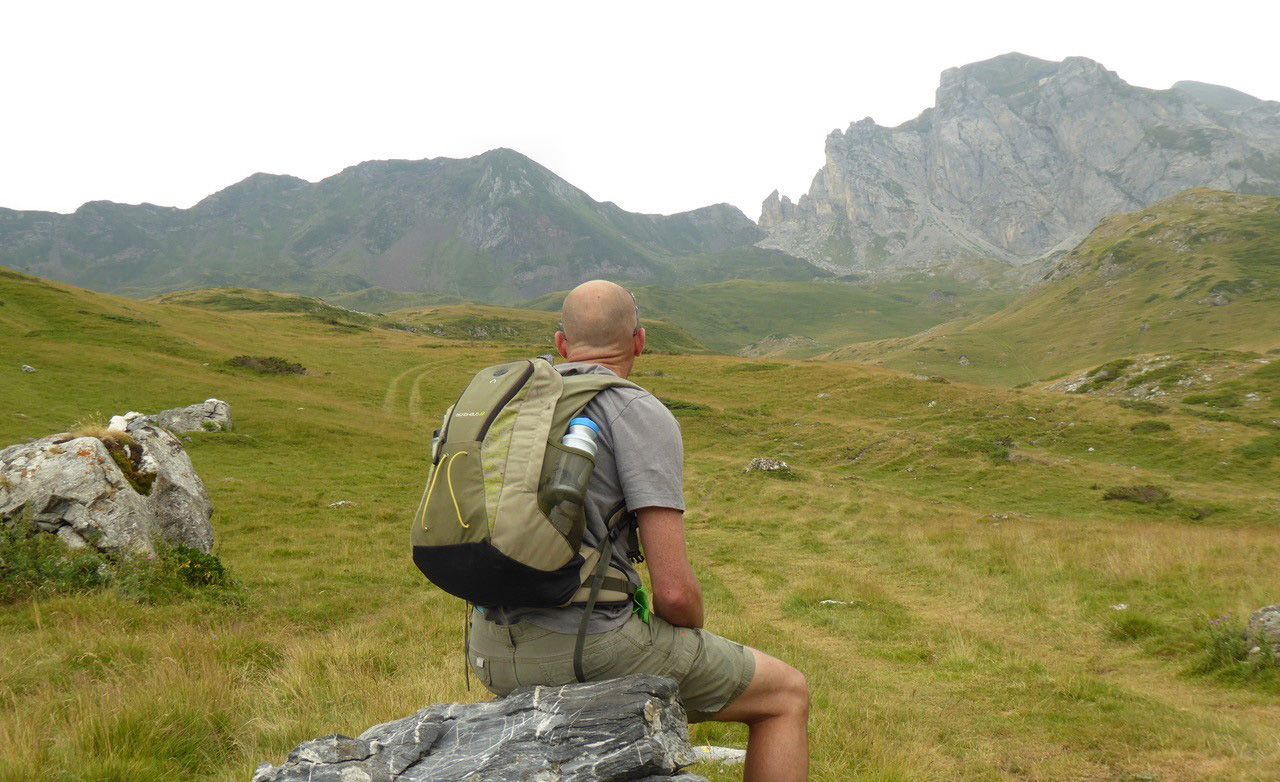 That same month, in an email copied to his wife and seen by the BMA, Dr Watt told Ms Smith of his 'isolation', his struggle to cope single-handed since Dr Lewin's retirement in 2012. 'Attempts to recruit a colleague have stalled,' it added.
Ms Smith told the inquest there were 'no applicants' to replace Dr Lewin, despite years of recruitment drives.
His post is still not filled, the inquest heard.
Back on the bike
Dr Watt's personality changes settled in early 2017. By March, he was working four days a week but feeling fatigued.
He gave a memorable staff talk about cerebral salt wasting, a rare complication of his injury. 'He said he was going to show some horrific pictures,' Dr Kyle told the inquest. 'It was his broken bike. His wit was back.'
By June, he was back five days, and on his bike at weekends with Okehampton Cycling Club.
They called him 'The Beast' for his hill-climbing ability. He was planning an 'integrated diabetes service', a big project and personal ambition to improve care for his patients.
In mid-June, he discussed a return to on-call with occupational health. Dr Sarangi suggested starting with six-hour stints. 'He had some anxieties,' she told the inquest.
He was never put on the rota.
Weeks later, he met Ms Smith and human resources staff for a 'sickness absence meeting', eight months after his return. They're normally held within four weeks. 'The focus was on supporting the return to work rather than sickness absence,' the trust's then director of workforce Darryn Allcorn told the inquest.
At the meeting Dr Watt flagged again his difficulties returning to work, his isolation and concerns about his job plan, the agreement between consultants and managers to balance hospital workload with doctors' contractual obligations.
Dr Watt hadn't been happy about his job plan before the accident, Ms Smith told the inquest. But she didn't consider he bore 'any greater level of stress' than other doctors.
Dr Kyle, an associate medical director at the time, said many departments were 'under-recruited' but that Dr Watt was 'more vulnerable' as a single-handed consultant.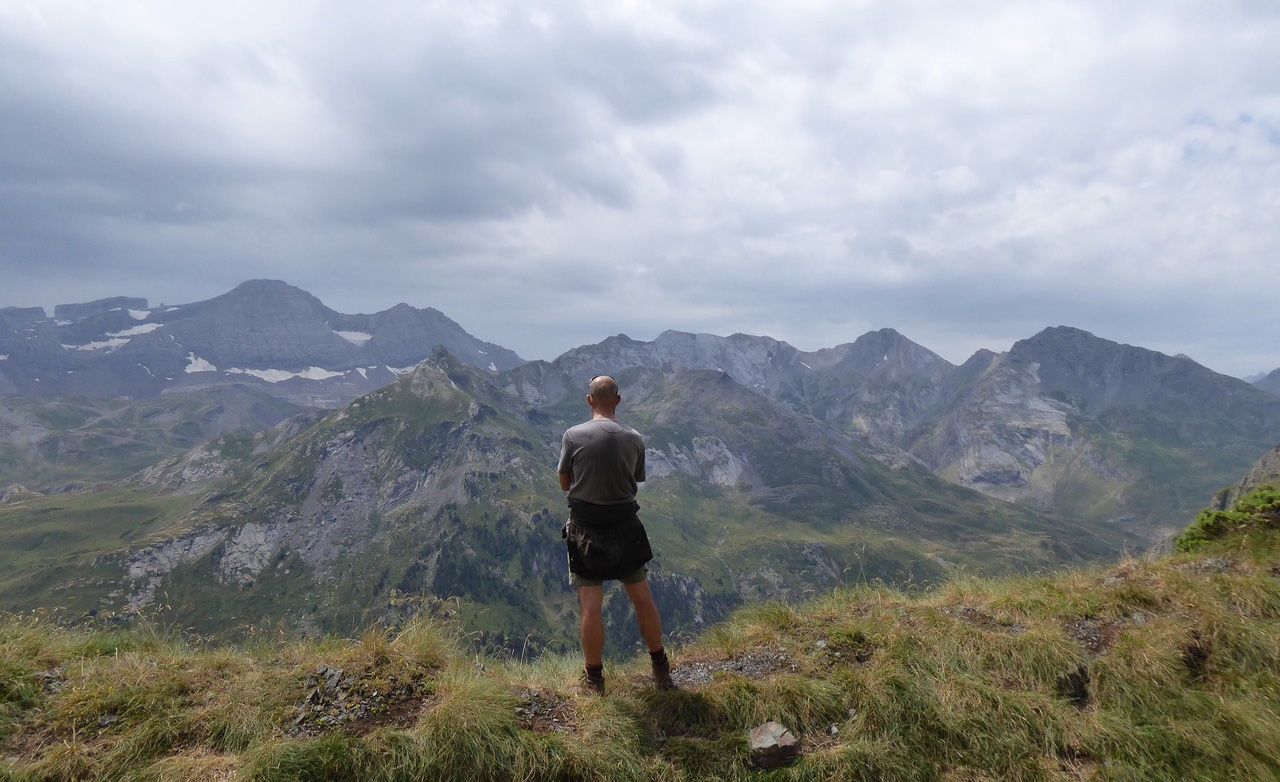 A job-planning meeting was set for 6 September, a date family and friends will never forget. It marked his 'turn for the worse', according to his therapist, Mr Forrester. 'Significantly, from then on, his anxiety was growing,' he told the inquest.
Days beforehand, he had good news. 'He was really excited,' Mrs Watt said before the inquest. 'He came up to me, "look, I've found this article, I can show them. I can prove to the management that I am overworked".' It was an RCP (Royal College of Physicians) paper, proving he carried the workload of 2.4 consultants.
'He felt the onus was on him to prove he wasn't being some lazy bugger,' she added.
A turn for the worse
The night before the meeting was awful, Mrs Watt said. 'The man was literally shaking in bed and pouring sweat.' She demonstrated at the inquest, hands quivering at the end of outstretched arms. 'Our duvet was so wet. I had to strip the whole bed down,' she told the BMA.
This isn't Alastair, she added.
'I've been with him for 21 years. We've done our finals together. He got a bit anxious then. I was with him through his MRCP exams, which were hideous. IVF, which is hideous. We've coped with all of that.
'I've never seen him like he was that night. Never.'
She called Dr Moody, his mentor, about the state he was in. Dr Kyle joined him at the meeting, as a colleague and friend. He arrived smartly dressed, as usual, but very agitated, the inquest heard.
'He was slightly incoherent in his speech, flitting from one thing to another,' said Dr Kyle. 'We should never have done it. It caused a lot of anxiety to Alastair when he was already in an anxious state.'
Ms Smith agreed to reduce his workload, remove from the plan his on-call, and his role developing an 'integrated diabetes service'. It was agreed that a mentor outside the trust would be sought for extra support.
He was off sick with stress for the rest of the week before a trip to the Alps with his cycling friends, Dr Kyle said. He was anxious at the airport, struggled up the first few hills but by evening was laughing, smiling and chatting.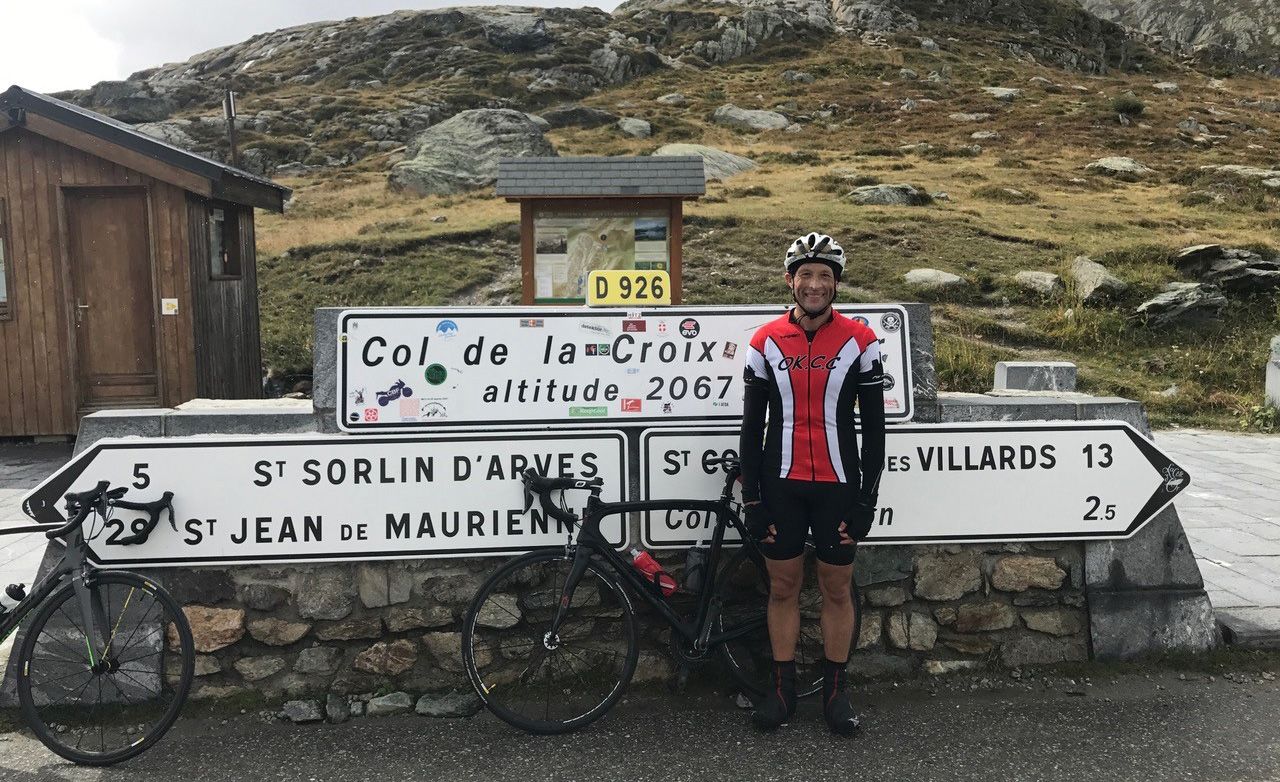 'We had nights when having a few beers, and he was crying with laughter,' Dr Kyle told the inquest. Then they were back in the UK, waiting for luggage.
'He turned to me and said, I can feel my anxiety coming back, my anxiety rising,' his friend recalled.
He was back at work in September, catching up, and soon saw a different occupational health consultant, Mark Critchley. Dr Critchley 'strongly recommended' that Dr Watt 'doesn't return to on-call work for six months,' the inquest heard.
He was now 'anxious and depressed' about future working arrangements, Dr Sarangi said. The same month, he saw his GP who noted rising anxiety 'as a consequence of work stress'.
By early October, he was off sick for good.
On the 16th his 'stress at work is still apparent', his GP statement to the inquest said. Days later, he was 'angry, fearful, sobbing', added his therapist. Two days on, his GP prescribed antidepressants.
Dr Watt sent a new job plan to Ms Smith, raising concerns again about being single-handed. She forwarded his email to colleagues, suggested a 'catch-up' to tackle his concerns. By this date 'it was unclear' who his line manager was, following a trust management shake-up, Ms Smith told the inquest.
That November, he was at his GP's with 'increasing, regular' thoughts of suicide.
He was referred to Amaury Delgado, a consultant psychiatrist in the community mental health team.
A day later, he was back at occupational health. Dr Critchley noted increased symptoms of anxiety but saw 'no reason he couldn't return to work in a few weeks' time'. There was no mention of suicide, the inquest heard.
The next day, he told his therapist about 'urges to end his own life'.
The next one, he saw Dr Delgado who put him at 'mild to moderate risk' of suicide. He changed Dr Watt's medication, referred to a care coordinator, and put him on a talking-therapy waiting list as his own private therapist was soon taking a break. Contact with his GP and therapist continued.
Towards the end of November, on pay day, Dr Watt found his salary was dramatically cut. 'Are they trying to punish me?' Mrs Watt recalled him saying in our interview. 'He was absolutely distraught. I advised him to email them. It's probably a catastrophic mistake, not malice,' she added.
It was an administrative error, the inquest heard. Payroll had without warning stripped months of 'overpayment' for its previous failure to adjust his salary, following the disastrous September job-planning meeting.
Dr Delgado noted a 'significant deterioration' in Dr Watt in early December, the inquest heard. He was yet to start NHS therapy.
By this time, he was barely leaving the house, he was so ashamed of being off sick.
The weekend after the pay cut, he watched his son play rugby, a game that he loved, having once trained with the Saracens and played for Barts and the University Hospitals, London team.
Days later, he was unusually anxious about a furniture delivery. His care coordinator visited the next day, offered advice, and left him some worksheets, the inquest heard.
'He was shaking, beside himself. It was off the scale,' Mrs Watt told the BMA.
The next, his wife found him highly agitated at home. 'He was saying, I'm going to prison. I have caused harm. I am single-handed. My patients with diabetes insipidus, I've done the wrong thing,' she told the inquest.
She texted his friend and colleague, Dr Kyle, for advice. 'He said, this is nonsense.'
'I went around the house to look for him. He was gone.'
Lost forever
The intense anger, the grief, of Mrs Watt makes for a moving interview. 'I want to get it out there, get it out there,' she begins.
'Jobbing doctors on the ground have this huge pressure, there's a lack of resources, then something happens and it can make you vulnerable.'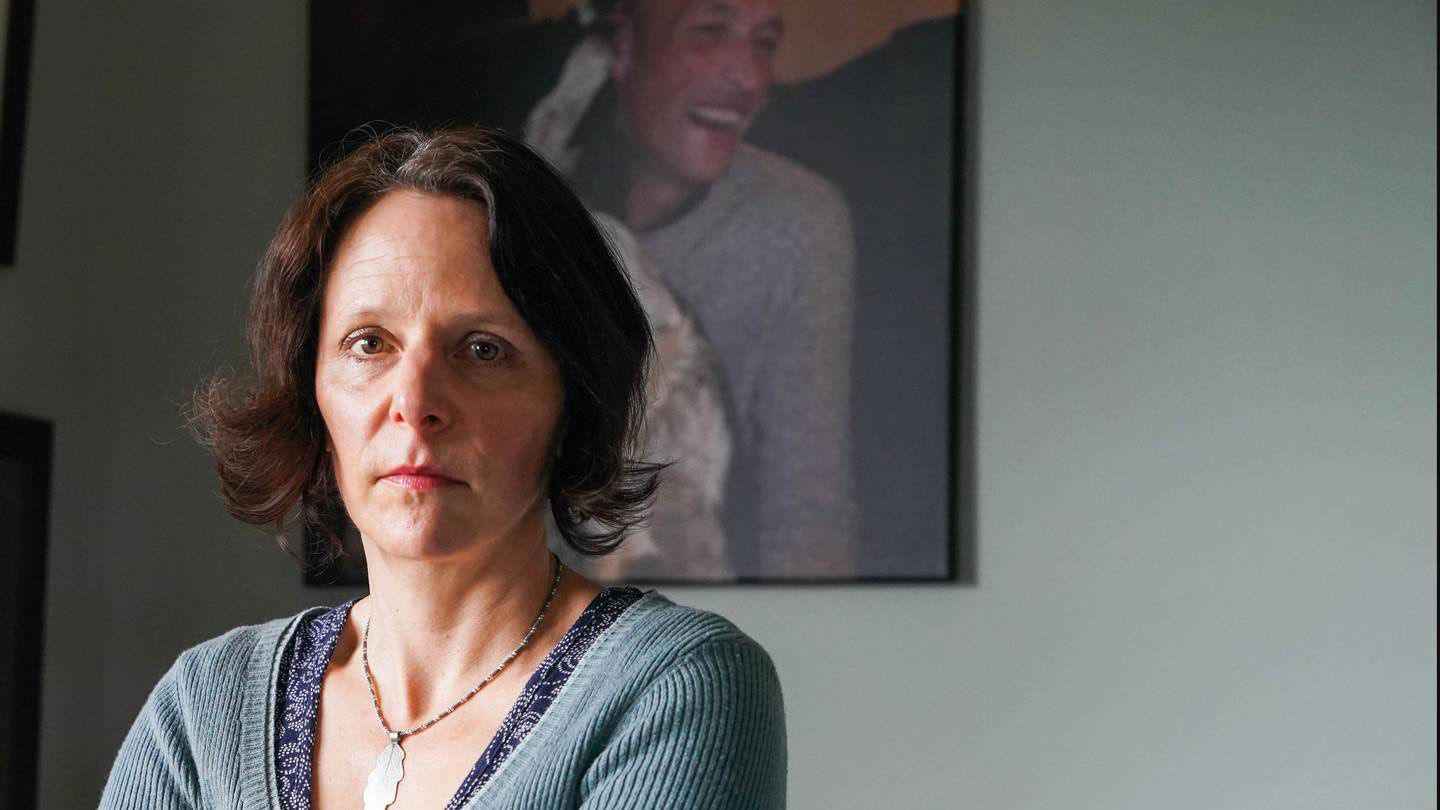 Photograph by Emily Fleur
Photograph by Emily Fleur
'How then are we supported?
'Alastair wasn't.
'There were very complicated reasons why. The man became fearful and there are other doctors out there facing a culture of fear for other reasons.'
She's not satisfied by the trust's account of its support for her husband. The trust says it will 'look closely at the outcome of the inquest' for further lessons. The trust says it has learned from the ACAS report into his death last year. Inquests do not examine or pin blame. It's an obvious source of frustration.
Despite the grief, or even because of it, you sense Mrs Watt will not stop searching for answers. 'My children and I will never get over the death of Alastair,' she says. 'Our children should still have their father to watch them play sport, sample their baking. We have lost him forever,' she says, covering her face with both hands, and then one. 
Story by Keith Cooper
This article first appeared in the May 2019 edition of The Doctor
Alastair James Watt
Consultant in diabetes and endocrinology, obesity and acute medicine, Northern Devon Healthcare NHS Trust. Qualified St Bartholomew's Hospital Medical School 1996. Born Chingola, Zambia, 1971; died 13 December 2017. He leaves his wife, Ruth, a son and a daughter.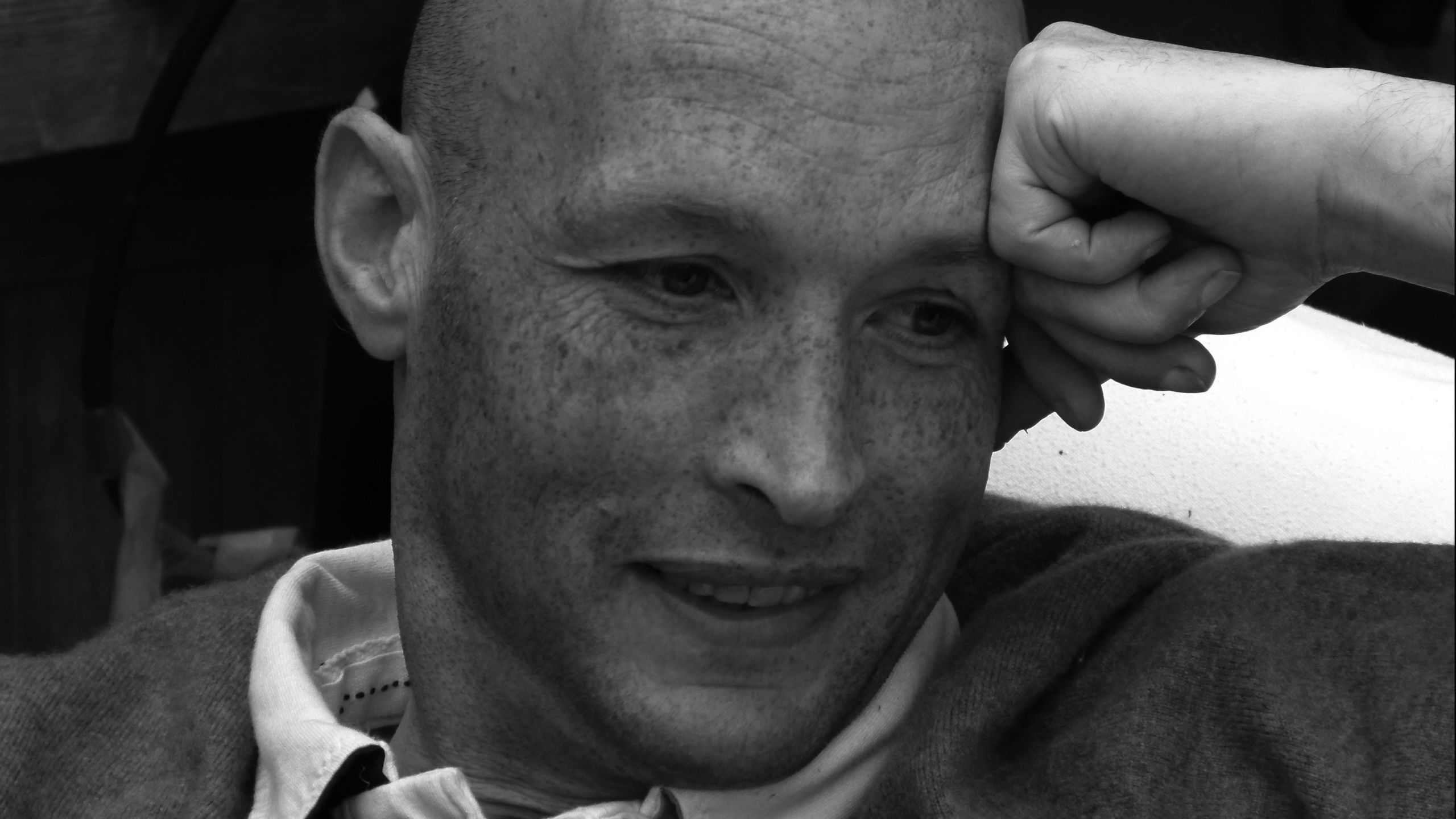 We're not superhuman
Doctors face illness and injury like everyone else, so why are they often so poorly supported? Consultant psychiatrist and chair of the BMA southwest regional consultants committee Phil de Warren-Penny writes.
Alastair Watt was a highly respected colleague and passionate patient advocate. He was a father, a husband, a doctor. He was one of us. He was under tremendous pressure in his job before his severe head injury, the only consultant in a diabetes and endocrinology service designed for two.
He had significant vulnerabilities when returning to work. This much is obvious.
Northern Devon Healthcare NHS Trust accepts there were shortfalls in its handling of Dr Watt's return to work. Others may be revealed, following the inquest. It's agreed to look and improve. But we all know what it's like in our highly politicised NHS.
Face-saving is too often favoured over apologies or admissions of errors. Target chasing too often trumps patient care.
Staff are expected to flex and flex, then flex again, under ever-increasing pressure.
We're not expected to break. Well, doctors do break, as the awful and complex case of Dr Watt shows. We might be trained to operate in stressful situations. But we're not invincible. No one is. We're certainly subject to sudden, unpredictable life changes, like the injuries and mental ill health which we help heal.
Something has to change.
Our country depends on doctors to care for patients in the NHS. Is it too much to expect the NHS to care for its staff?
It's no wonder so many posts in our service remain unfilled. All Dr Watt wanted to do was return to work. But he couldn't see a way back. His work stress began well before his severe injury. He'd been single-handed for years. He flagged these concerns again and again to his managers with increasing desperation, before and after his injury.
It would be easy but wrong to think this could be fixed with a tweak to corporate rules or staff structures. No.
The tragic case of Dr Watt betrays a deeper malaise in NHS management and politics and their attitude towards staff.
That their doctors and staff are made of super-resilient stuff or should be. We're not. We're human. We and our vulnerabilities need as much care as anyone else that we care for ourselves.
~
The BMA's wellbeing support services are open to all doctors and medical students. They're confidential and free of charge. Call 0330 123 1245 or find out more
~
In the UK, Samaritans can be contacted on 116 123. In the US, the National Suicide Prevention Lifeline is 1-800-273-8255. In Australia, the crisis support service Lifeline is 13 11 14. Other international suicide helplines can be found at befrienders.org